How do I submit a Photo Review?
How do I submit a Photo Review?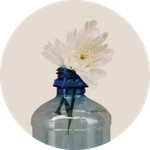 Updated by Nichelle Mesa
About 30 days after you've placed an order, you will receive a review request email in your inbox. Please note that you will only receive one review request per order, not per item. 
After you submit your written review via the email, you will be redirected to a page where you can upload your photo(s) of you wearing the product. Once you are done, hit "submit" again. Once your review and photo are approved by us, we'll load 40 points into your Collective account. If you don't wish to enter a photo, you can still submit a text-only review to receive 10 points to your Collective account. 
*Please note that 10 points will be added to your account while your photo is being approved and once it has been, the remaining points will be added. This approval process takes approximately 3-5 business days.
*Make sure your images are of the correct item, are good quality (aka no blurry shots), and clearly display the product on your body. Otherwise, your review won't be approved and you'll miss out on the points.