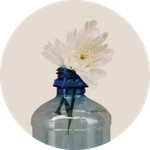 Updated by Nichelle Mesa
We recommend using a tape measure to find your perfect fit. If you're in between sizes on our size chart, we suggest sizing down for a more compressive fit or sizing up for a more relaxed fit. If you're still unsure about your size, drop us a line at hello@girlfriend.com and we'd be happy to help.
Quick note! Your compressive pieces may feel a bit snug on your first wear but this is totally normal! Our RPET fabric was designed to provide optimal compression but you'll find that these styles will relax and mold to your body the more you wear them!