How can I exchange a purchase? (US Only)
How can I exchange a purchase? (US Only)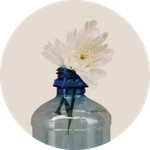 Updated by Nichelle Mesa
Head over to our Returns & Exchanges page here.
Fill out the Order Number and Zip Code fields.
Select the item(s) you'd like to exchange and your color/size preferences
Print out the label provided in your return/exchange confirmation email to mail it in or drop it off at a Happy Returns Bar
We cannot process exchanges for other styles at this time. We recommend submitting a return for a refund so you can place a new order for what you want!
Once your return is received by the carrier or dropped off at a Happy Returns Bar, your exchange order will then be placed. Please note that exchanges are not guaranteed until you send back or drop off your items. If your requested exchange items sell out, you will automatically be refunded to your original form of payment.
All exchange orders will take our usual 7-14 business days to arrive depending on where you're located.
For more information on our shipping timelines, check out our FAQ here.
We cannot offer exchanges for our international customers at this time. (Sorry!) If you need to return anything, check out our International return instructions here.