What is the Recycled Pink Pouch?
What is the Recycled Pink Pouch?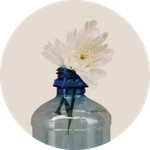 Updated by Nichelle Mesa
We love this question. It's our 100% recycled pouch that we ship your clothes in to avoid plastic poly bag packaging — you can wash it, but it's not a wash bag that catches microfibers. It's made with recycled polyester and is recyclable with ReGirlfriend (although please note that pink pouches must be sent in with an eligible ReGirlfriend return and won't be accepted by themselves).
Don't want one included with your order? No problem — you can opt out of receiving a pouch with your order when you view your cart.
Quick note: like our leggings, our pink pouches also take time to make. Therefore, we can only offer the option to include one with your order if we have some in stock.