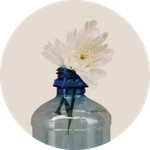 Updated by Nichelle Mesa
Refer a Friend is our referral program that allows you to share a code with friends and receive a free Compressive High-Rise Legging or Compressive Mid-Rise Legging after they buy. Just use your personalized link to give your friend $10 off their first purchase of $95 or more (excluding shipping, taxes, and returns), and 30 days after their purchase you'll receive an email with a code for a free pair of leggings of your own. 
If your referred friend fully returns their purchase within 30 days or partially returns their purchase, bringing the order value below $95, the referral is considered incomplete and a free legging code will not be awarded. To keep tabs on your referrals, you can always review your referral history on your account page or towards the bottom of our Refer-A-Friend page here.
Free legging codes can be redeemed only for the Compressive High-Rise Leggings or  Compressive Mid-Rise Leggings and exclude new limited colors or style releases. Please note that styles purchased with a Free Legging Code cannot be returned or exchanged. You can send your customized link to as many friends as you'd like, but you may not refer yourself through the creation of multiple email addresses. Not that you'd do that anyway...
Please note that each code is single-use and can only be used once. Cannot be applied to previous purchases. Cost of shipping is not included. Codes cannot be combined with other offers and cannot be used on gift cards. Excludes new colors in its first 30 days of launch.
We reserve the right to end, pause, or disable the program at any time. Free leggings earned before we end/pause/disable will be valid as usual, but once the program is on hold, there will be no $10 discount for the referred or free legging reward. Please refer to full terms & conditions here.