Is your recycled polyester BPA free?
Is your recycled polyester BPA free?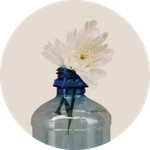 Updated by Nichelle Mesa
Yes, it is. We understand why you'd want to check, because there is a lot of confusion about what kind of plastic is floating around (pun very much intended), so let's talk about it. Plastics that contain BPA are polycarbonates, or the type of plastic specifically used in reusable water bottles.
Our recycled PET is polyethylene terephthalate and is used in single use water bottles and food containers. This type of plastic has been repeatedly tested over 30 years for its safety. We say if it's safe for your sandwich, it's safe for your legs.
You may notice some of our colors have a different hand-feel. Each color goes through a unique dyeing and brushing process, which results in some feeling a little stretchier than others — but rest assured, all of our colors carry the same durability, compression, and quality across the board.