Is everything eco-friendly?
Is everything eco-friendly?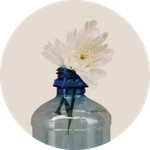 Updated by Nichelle Mesa
We're like the earth's number one fan, so being eco-friendly is at the top of our priorities, as is giving you as much information as possible. Here's a breakdown of some of our products and how it stacks up.
Packaging: Our packaging is 100% recycled and recyclable, so don't throw it away!
Compressive Leggings + Bras: Made from 79% recycled polyester (or RPET) and 21% spandex, our leggings are made from 25 recycled post-consumer bottles and our bras are made from 11.
LITE Leggings: Made from recycled fishing nets and other waste using ECONYL® yarn, our LITE fabric is made up of 83% recycled nylon and 17% spandex.
Reusable Pouch: Our reusable pouch is made with the same RPET as our bras and leggings. So not only is it reusable and adorable, it's just as good for the earth as the rest of our line.